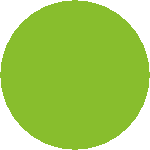 Help At Hand Home Services

TheHomeWatcher.com

(520) 471 - 9177 

"Kimber makes owning a vacation home a real pleasure.  She checks our home completely, inside and outside, and reports back to us quickly.  Any problems that she may encounter are repaired using her experienced handyman.  Kimber has a sweet and sunny demeanor and is more than eager to help.  We always feel confident that everything will be in order and ready for our next arrival.  We are blessed to have found such a wonderful and caring person."   

Mr. and Mrs. Edwin C Parker,  New Mexico 

Copyright 2011 |  Help At Hand Home Services - All rights reserved

Tucson Arizona Home Watching Service
Help At Hand Home Services is your home watcher.  We offer home visit/reviews on a monthly, weekly, or one-time basis.  Help at Hand provides the peace of mind that comes from knowing your home is professionally cared for during your absence.

Visitors - Second Residence

Home Appraisal Preparation

Your Help at Hand professional will provide a written report at the time of review. If maintenance issues are detected, we can arrange for trained service technicians to make whatever repairs are necessary. Entrust your home to a dependable, licensed, real estate professional! 

Member of the Tucson Better Business Bureau.